Complete Children's Vision & Eye Care in Orlando, FL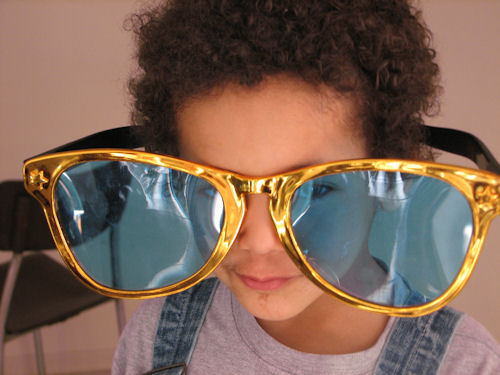 A comprehensive eye exam for your child should be a part of their annual health evaluation. Children with uncorrected vision conditions or eye health problems face many barriers in life … academically … socially … and athletically.
Vision doesn't just happen, it is a developmental process. A child's brain learns how to use eyes to see, just like it learns how to use legs to walk or a mouth to form words. The longer a vision problem goes undiagnosed and untreated, the more a child's brain learns to accommodate to the vision problem and get used to the "blur" or eyestrain.
At Alafaya Vision Center kids are special. We understand their specific needs, and take extra care with their eyes. We want to ensure that they have all of the skills and tools that they need visually to flourish, grow and excel in school and life.
Is your child's vision helping or keeping them from achieving their fullest potential? Here are some signs that may suggest a visual problem is contributing to difficulties during school, reading, or even everyday life activities:
Frequent watering or redness of eyes especially with prolonged near-work (ex. Reading a book)
Skips or repeats words/lines when reading
Frequent headaches, usually at the end of the day
Difficulty copying from the board
Double vision
Words jumping around on the page or words running together
Covering one eye when doing work at near
Frequent bumping into things or tripping on things
Avoids reading unless forced to
Ddifficulty remembering what they just read or with reading comprehension
Ffatigue, eyestrain, and/or headaches while studying or doing homework
Ppoor attention with school work or studying
Uses finger or ruler to keep place when reading
Reverses letters or words
Is reading below grade level
| | |
| --- | --- |
| Waterford Lakes | Florida Mall |
| | |
Do you want longer, thicker eye lashes? Ask your Orlando FL eye doctor at Alafaya Vision Center if Latisse is right for you!